Santa Fe Parking Garage Construction Updates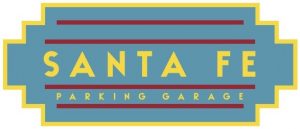 Santa Fe Parking Garage (SFPG) – Current Construction Update
The Ownership Group of the SFPG is committed to providing a clean and safe environment for its parking patrons as demonstrated by the ongoing improvements to the parking garage. These improvements are needed to preserve the life of this iconic OKC parking structure.
Upcoming Repairs to the Garage
The Santa Fe Parking Garage is currently undergoing various repair projects throughout the facility. While the following repairs may appear to be extensive and invasive, they are only mostly proactive in nature. The garage is regularly evaluated by a structural engineer to ensure safety to our patrons.
Repairs to the RS Kerr ramps is ongoing. They are currently working on the up ramp. Levels 5-7 are not accessible from the RS Kerr (north) ramp. Levels 2-4 will be inaccessible some days after 9 AM. Please consider using the EK Gaylord entrance lanes until the second week of October when work on the RS Kerr up ramp is expected to be completed.
Work will then shift to the RS Kerr down ramp. We expect that ramp to be finished by the end of October.
We are also continuing to investigate possible solutions to repair the West elevator which has been out of service for several months. As we previously informed you, supply chain issues have delayed the arrival of a replacement part needed. However, the elevator repair company is actively trying to find a replacement part from other sources.
Thank you for your patience during all of this work.
Summer and Fall of 2022
Replacement of new 4" cast iron piping and floor drains at various locations throughout the garage.
Repair and resurface the driving deck on the North and South helical ramps.
Overhead concrete deck repairs.
Expansion-joint replacements on the roof.
Recently Completed Projects
Replacement of parking access and control equipment
Complete LED lighting upgrade
Full replacement of center stairwell trends and risers
Replacement of stairwell doors and frames
Concrete walkway repairs and improved drainage at each level
Fire Department Connection (FDC) pipe replacement
Thank you for your patience.