Santa Fe Parking Garage Construction Updates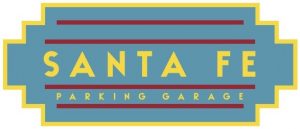 Santa Fe Parking Garage (SFPG) – Current Construction Update
The Ownership Group of the SFPG is committed to providing a clean and safe environment for its parking patrons as demonstrated in the ongoing improvements to the parking garage.  Major improvements are planned to preserve the life of this iconic OKC parking structure.
-TEMPORARY CLOSURE OF GAYLORD ENTRANCE-
The Gaylord BLVD entrance will be temporarily closed beginning Saturday November 20th through Saturday November 27th. During this time, the Gaylord BLVD exit will serve as an entrance from 6:30A – 8:30A, Mon – Wed. The Robert S. Kerr entrance will remain accessible 24 hrs per day, 7 days per week.
If exiting the facility between the hours of 6:30A – 8:30A, please use the Robert S. Kerr exit.
Additional Concrete Repairs
The Santa Fe Parking Garage is currently undergoing various concrete repair projects throughout the facility. Anticipated completion of this work is Dec. 31, 2021.
Recently Completed Projects
Replacement of parking access and control equipment – Summer of 2019
Phase I LED lighting upgrade – Summer of 2020
Full replacement of center stairwell trends and risers – Summer of 2020
Replacement of stairwell doors and frames – Summer of 2020
Concrete walkway repairs and improved drainage at each level – Fall 2021
Phase II LED lighting upgrade – Fall of 2021
Thank you for your patience.